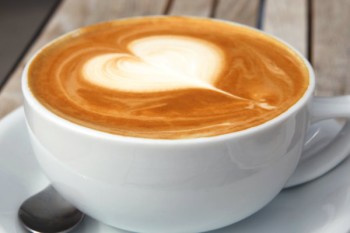 I don't usually drink coffee, but when I do, I drink caffè latte.
My coffee journey started 5 months ago. I was not a coffee drinker but I was surrounded by coffee addicts–My mom had been a heavy coffee drinker before she had cancer, my best friend in college often posts his latte arts on his Facebook page, and one of my colleagues brews at least 3-4 cups of coffee everyday.
In a typical day in December 2015, I was chatting with my college best friend on Facebook and I asked him about his latte arts and espresso machine. He complained to me about the cost of imported espresso machine in Taiwan. He said he had contemplated about asking me to buy an espresso machine in the U.S. and ship it back to Taiwan for him. Even with international shipping, it would still be cheaper than buying it in Taiwan, he claimed.
During our conversation, my wife was on my side and she saw everything. Without any drama, she said very casually that it would be great it we can have latte or cappuccino at home. My wife doesn't drink coffee often, but once in a while she would buy a Starbucks' caramel macchiato. Hearing my wife, and given my general interest in anything mechanical, of course I had to investigate the possibility of buying an espresso machine.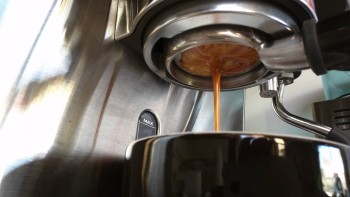 I did pretty intensive research online on espresso machines and I found them cost from less than $100 to several thousand dollars. Moreover, to brew good espresso drink, you also need a good coffee grinder, which can cost more than the espresso machine. So, how much should I spend on my first espresso machine? The general consensus online seems to suggest at least $400 or above. My friend recommended Rancilio Silvia Espresso Machine and he uses a Breville BES920XL Dual Boiler Espresso Machine. The Rancilio Silvia costs about $700 and Breville BES920XL is more than $1,200. There is no way my wife would allow me to spend that kind of money on an espresso machine, at least not the first one.
To be honest, I hate wasting money on cheap machines or tools that cannot get the job done. If having a choice between quality and cost, I would usually pick quality. However, in this case, I really can't justify spending more than a few hundred dollars on a espresso machine given that my wife is an occasional coffee drinker and I don't even drink coffee. I end up buying a De'Longhi ECP3420 15″ Bar Pump Espresso and Cappuccino Machine, Black from Bestbuy with a 20% off coupon. The final cost including tax was about $130. For the grinder, I bought a hand grinder Hario Ceramic Coffee Mill Skerton instead of the acclaimed Rancilio Rocky Coffee Grinder. I also bought a few accessories such as a Bodum Pavina 2.5-Ounce Double Wall Glass (I love these cups, very good quality), Essential Values Stainless Steel Coffee Tamper (very heavy, the quality is good but nothing impressive), Ipow Durable 18/8 Gauge Stainless Steel Steaming Frothing Pitcher 20oz (high quality, very happy with the cup), and CDN IRB220-F ProAccurate Insta-Read NSF Beverage and Frothing Thermometer (seems to work very well and nothing to complain about).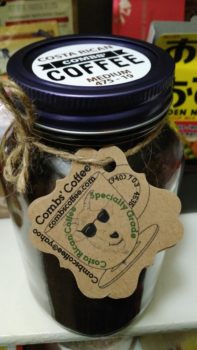 Since we bought the espresso machine last December, we have been drinking espresso about once to twice per week. Because it takes about 30-40 minutes to prepare an espresso drink and clean up, I can't do it during weekday morning when everybody is rushing for school and work. For coffee beans, we bought it from a local roaster Combs Coffee and we have been very satisfied with the quality of the beans. If you live in Denton and its surrounding area, the owner of the Combs Coffee, James, will deliver your coffee to your door.
After using De'Longhi ECP3420 for the last 8 months, I have to say that I am a little disappointed. Yes, if your budget is limited to about $100 for espresso machine, De'Longhi ECP3420 is probably as good as any other machines you can find in this price range. However, all espresso machines in this price range suffer the problem of unstable pressure. De'Longhi ECP3420 can provide adequate pressure at the beginning of the brewing process. However, once the brewing starts, De'Longhi ECP3420 will quickly lose its pressure which leads to inconsistent espresso. Yes, it is drinkable, but I would like to do better.
By the way, we also bought a Hario VDM-02HSV V60 02 Metal Coffee Dripper to make coffee for weekday morning. Now, my wife and I drink coffee almost everyday and I am learning more and more about coffee.