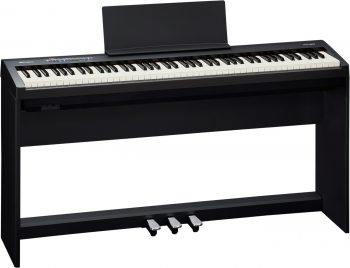 If you have a budget of $1,000 or less, your best option is to buy a digital piano. As I stated in the free piano question, free and low-cost acoustic pianos tend to have hidden cost that is not listed in the ad. At this price point, you can get a decent new digital piano or a very old and neglected acoustic piano. Which one would you choose?
If you decide to buy a digital piano, I highly recommend entry level Yamaha or Roland digital pianos:
Roland FP-30 is highly rated by professional reviewers and online shoppers. It costs around $700 (July, 2018).
Yamaha P-125 is cheaper than Roland FP-30 but is also a very good entry-level digital piano. Choose either Roland FP-30 or Yamaha P-125 that feels right to you. Yamaha P-125 costs around $600 (July, 2018).
At this price point, I would avoid other digital piano brands such as Alesis and Casio. Casio's digital pianos receive very good reviews online, but personally I can't stand the sound of Casio digital pianos. I find Roland and Yamaha digital pianos sound more like real acoustic pianos.
This is one of the articles in a series called "Piano Buying Guide for Parents of Young Students". You can find other articles of the series through this link.